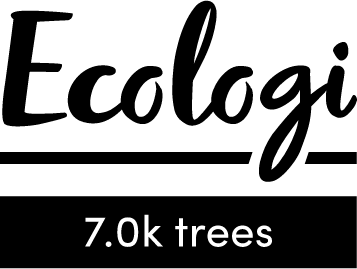 We're very excited to have partnered with Ecologi to help the reforestation efforts in Madagascar! We are donating money from all sales through our website to the planting of new trees, this helps to combat the amount of CO2 whilst providing employment for local people. You can see our virtual forest and keep up to date with our tree planting efforts here: 
ecologi.com/thecitrinecircle
We have chosen Ecologi because of their focus on work in Madagascar, alongside Nicaragua and Mozambique. The trees are planted by the Eden Reforestation Projects, and impact studies and tree reports are fully available.
'Ethical Sourcing' has been the buzz word of the crystal community in 2020, and rightly so. But we think it's important to look further than just our suppliers, and to find places where we can actively help the world we live in. Madagascar is where so many wonderful crystals are found, many of them unique to this beautiful country, and being able to help the local economy and ecosystem really resonates with us.
As we're an online retailer, being conscious of how we can offset our impact on the environment is something we're very mindful of. Our packaging is recyclable as much as possible, and comes from FSC certified sources, and by transferring our crystal information cards to the digital app it means we are using much less paper.
Here are some photos from the Madagascar Mangrove reforestation efforts so far:
You can read more about their work here: https://ecologi.com/
If you think this is something you would like to get involved in, signing up via this link means that both parties will get some extra trees planted on their behalf: referral
 Photo credits: Eden Reforestation Projects & Ecologi