Award Winning Crystal App
Over 800,000 downloads to date
Available on iOS App Store & Google Play Store for Android
Winner of Best App at the Soul & Spirit Awards
Browse through over 500 different crystals in the guide by name or image gallery, search for different crystals by country, or use the extensive filters to hone down your search further.
Further features include:
- Photograph, catalogue and tag your own collection
- An interactive world map to help you learn about which crystals come from where
- Quick Reference Guides including cleansing, a crystal dictionary, geological guides, zodiac, chakra, birthstones, US state gemstones and more
- 3D interactive crystal models
- Moon Phases Calendar
- Games & Quizzes
- Crystal of the Day
A - Z
Browse over 500 crystals in our comprehensive guide covering geological & metaphysical info
Your Collection
Take a photo, add notes, link crystals, and even create your own groups and filters!
Crystal World Map
Discover where lots of beautiful crystals come from
3D Models
Interactive 3D crystal models to help you learn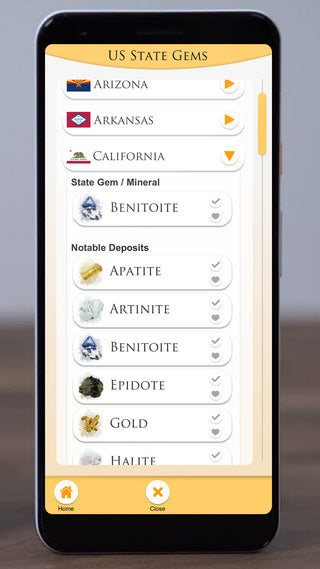 Quick Reference
Access to useful information without carrying your crystal books around!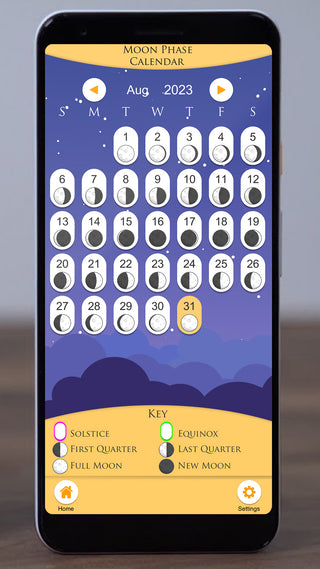 Moon Phase Calendar
Learn about Moon Phases and the special Full Moon each month.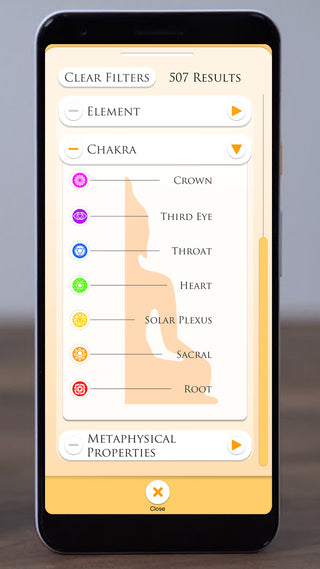 Extensive Filtering
Narrow it down by Chakra, Zodiac, Metaphysical Properties, Element, Hardness and more!